The Problem Solving Company offer a selection of different Secondary School Activities.
Follow for Primary School Activity Days
Maths Days
Our maths activities bring a day of  logical reasoning and mathematical thinking to your school. By using our large equipment, that we bring to your school, allows the students to get hands on experience of mathematical problems. This experience provides students with an opportunity to capture a motivation and excitements of a subject. This is sadly not always the case with Maths.
When we design our Maths Problem Solving Challenges onward progression is always at the forefront of the design. This differentiation consequently allows us to work with a wide ability range of students working at different levels.
Escape Rooms
In the last 5 years Escape Rooms have taken the world by storm. The Problem Solving Company is the market leader of Escape Rooms in schools. Our Escape boxes are very accessible to schools with us running thousands of escape session in school halls across the country.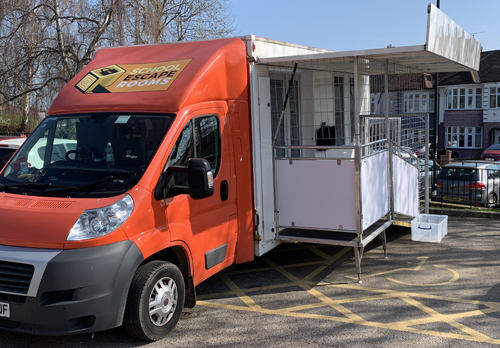 For Secondary Schools we offer Maths, Science and Team Building Escapes. All have cross curricular links to other subjects. If you school is looking for a truly authentic escape experience for your students you still do not have to leave the school grounds. We have a specially built Mobile Escape Room that full of cameras, technology and a few surprises.
Team Building Days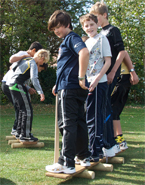 If you are looking to support your schools PSHE curriculum then we also offer a range Problem Solving and Team Building Activity Days. We offer activities for small groups of students to whole year groups for the day. Many schools use us to help initiate transition activities from Primary to Secondary or students moving into the Sixth form. Many other schools use our educational activities for their cross curricular or activities weeks.
Whatever style of day you require The Problem Solving Company is guaranteed to make it a fun yet educational day. If any of these Secondary School Activity days interest you please do contact us.