The Challenge Carousel is used for Secondary School Activity days throughout the UK.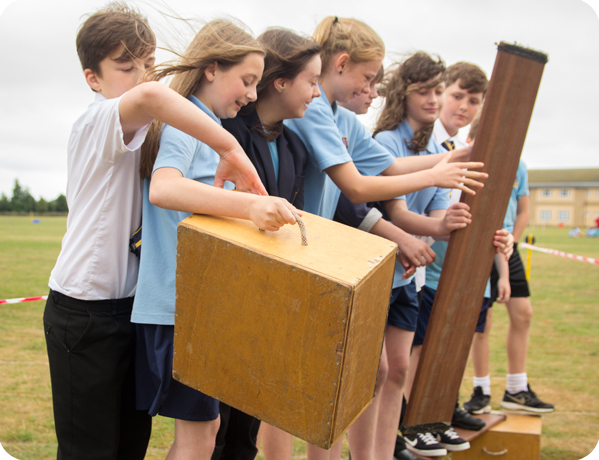 It has been designed to allow large numbers of students to participate at the same time, for a  reduced cost. This is possible because we use teachers, TA sixth formers and sports leaders to help supervise the day. Unlike other companies we are not charging you to use your own people!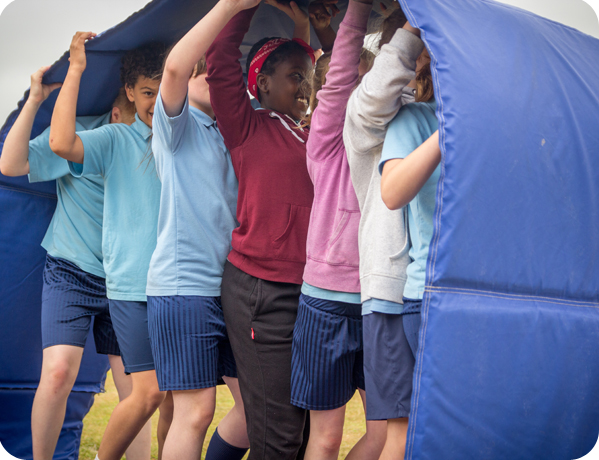 The Problem Solving Company provide a minimum of two instructors. They will arrive at 7:00am and set up your school sports halls,  playground or field. This will be with a selection of 32 Team Building & Problem Solving activities. These activities have been carefully selected for Secondary School Pupils.
All of the activities are low risk and risk assessed. This allows the school staff / sixth formers to support groups of approx 8-10 students whilst they participate.
The instructors will be on hand to supervise the more complex activities. They will also guide the school staff in a smooth running of the day. The Problem Solving Company will provide the equipment, and set it up, with clear simple written instructions for each activity. All supervising staff will be given a briefing at the beginning of the day.
If you are looking for a fast paced, fun filled day that is accessible to all students then the Challenge Carousel is an ideal activity choice.We often run The Challenge Carousel as a competition between the participating groups to add a fun competitive edge to the day.
Other Team Building Days on offer for Secondary Schools are our Instructor Led Team Building Days and School Escape Rooms.
In addition to our Team Building Days you may be looking for a Secondary School Maths Days.
If you are interested in the Challenge Carousel and want to know more, then please do contact us